Today is a very happy day for me, because on this very day two years ago, my group Renai Revolution came to life!
Over the years, we had some troubles (big time!), but everything turned out to be fine.

We really had to work for what we've achieved and I guess, that's something good, because we'll never forget what we've been through and that we should be humble.
So yatta~~~ to another great year.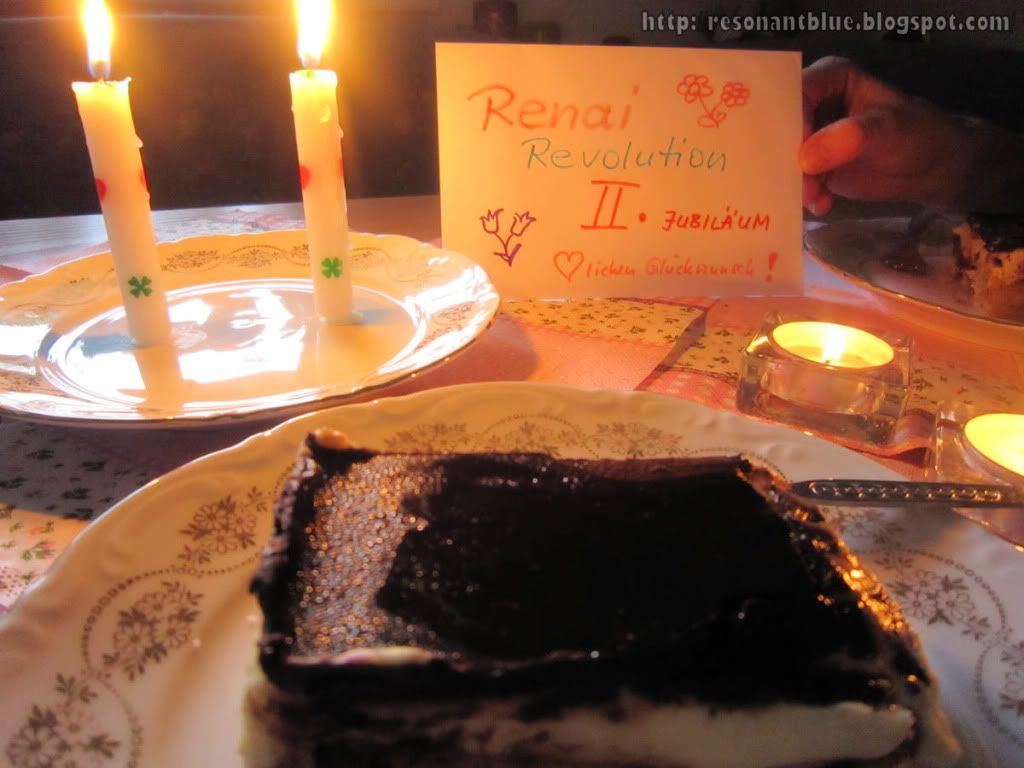 Haha, I know I went a little over the top with the cake and the candles, but I am SO HAPPY, we made it this far ... wasn't always so sure, we'd actually reach the first anniversary...
Well, I'm happy.
And my mum actually wrote the card for me and my dad called me this morning to send wishes. It's a little weird, but I think they're happy, too, since they've seen all my suffering sometimes.
Thank you!!